D&S Agency
Employee Benefit Advisors
WHO WE ARE
D & S Life Agency, Inc. provides solutions and multi year benefit plans to improve client health and to better leverage health insurance costs. Constantly monitoring a variety of resources, we partner with employers to implement strategies to effectively and efficiently manage benefit plans. It's just part of doing business with us.
Our focus emphasizes communication, design and funding options for our clients in the constantly changing benefit business.
Our goal is to help clients and their employees purchase the right coverages using a well planned strategy. Below are some of the individual and employee benefit services that we offer.
Our Team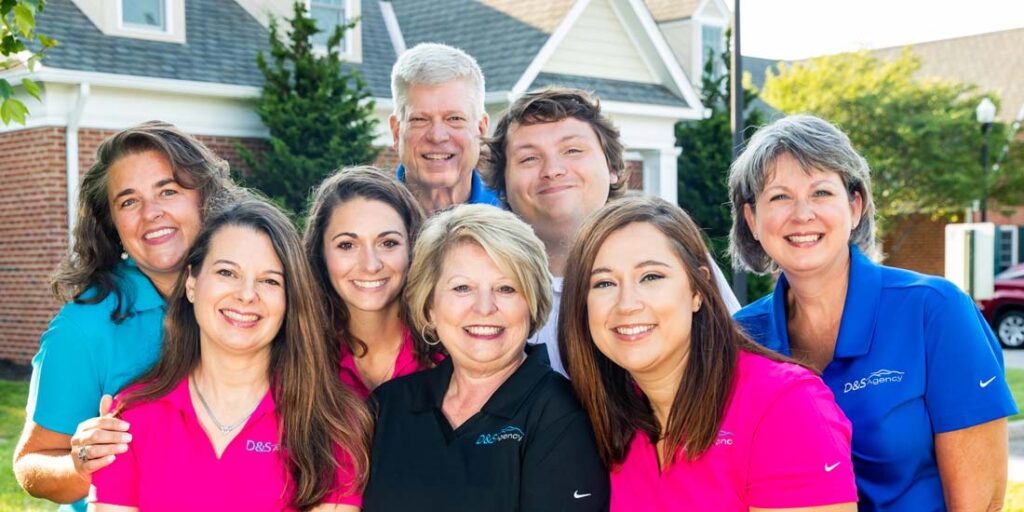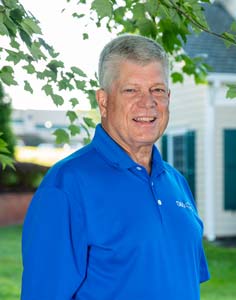 William L. Kite, Jr
Principal
Founder and a principal of D&S Agency; Bill entered the employee benefits business in 1976 after graduating with a B.A. in English from Randolph-Macon College, Ashland, Virginia. Bill holds Virginia licenses in life, health, annuities and consulting and non-resident licenses in many other states. In response to PPACA and continuous legislative changes, the D&S Agency team designed and constructed a self-funding health insurance option for businesses that has consistently outperformed carrier trends! The Cherry Tree Collaborative provides the safety of a larger number of enrollees with the education and management of specialty vendors to improve employee and dependent health as well as access to appropriate levels of care.
Bill is a contributing member of the National Association of Health Underwriters (NAHU) that actively advocates on behalf of businesses in Washington, D.C., and in the Commonwealth of Virginia. Giving back to the community through numerous nonprofit organizations has been a major focal point. Bill also served eight years on the Society of Alumni Board at his alma mater. Bill with his wife Karen have five daughters and six grandchildren. Golf, hunting and fishing are his occasional distractions.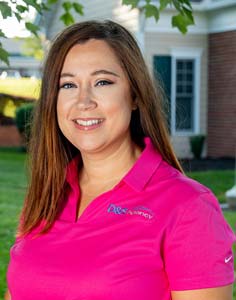 Amanda Dammann
Principal
I am a licensed life and health agent with over 20 years of program and operation management experience and 9 years of individual and group insurance education and sales know-how. I am a graduate of Liberty University, with a Master's Degree in Business Administration. Go Flames! My husband and I have been married for 16 wonderful years and have two amazing kiddos. In our free time, you will find us camping, hiking or watching live music.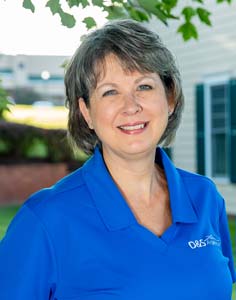 Karen Kite
Executive Administrative Assistant
I am a licensed life and health advisor who has worked in the insurance industry for over 20 years. I am a National Association of Health Underwriters member at both the Commonwealth of Virginia and National levels. I currently support our D&S team by marketing plans for both current group and prospective group clients. I communicate with carrier partners and D&S clients.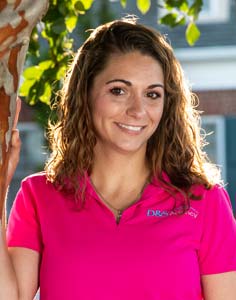 Kaleigh Fanning
Account Data Specialist
I joined D&S Agency in 2015 as the Account Data Specialist. Supporting all our staff and clients, aiding with compliance, reporting, claims and enrollment specialties. I look forward to growing my knowledge and getting to know our clients more.
I graduated from Franklin County High school and still reside in Franklin County. Later attended Virginia Western Community College for accounting and business management. I started my career in the insurance field handling claims for a local dental office before joining D&S Agency. It was an honor to join such an amazing team as a licensed life and health agent.
When I am not at work, I enjoy spending time with my husband and our two children. You will most likely find us outdoors enjoying nature or hanging out with friends and family.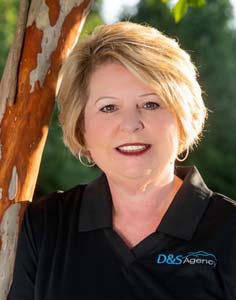 Glenda Simmons
Medicare & Individual Specialist
I am a licensed broker and consultant. A National Business College graduate, I began my insurance career at D&S Agency in 1989. I bring 30+ years of experience and a personal outlook to help my clients with strategic solutions that fit their lifestyle and needs. I provide small group, individual health and Medicare supplement sales and service.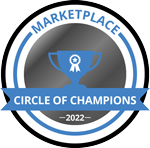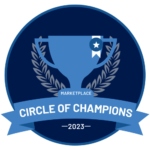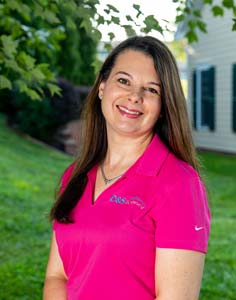 Renae Lambert
Account Manager
Here at D&S we speak your language! In 2016 the owner of D&S Agency found out I was a Spanish teacher and asked if I would like a part time job translating employee meetings and documents for our clients. After translating one of my first meetings an employee told his HR that he felt like it was the first time he had ever been to an employee meeting.
About three years later I began working full time for D&S Agency as a licensed insurance agent! Whether I am explaining benefits or helping someone find discounts on expensive medications…my favorite thing about working here is being able to help folks! Insurance can be complicated, so my teaching skills and patience are very useful during employee meetings and phone calls.
My husband and I met while I was a student at Virginia Tech. We love to travel and have three grown children who are our whole world. In my spare time I enjoy spending time with family, going to concerts, and floating on the river.
Photos by I Snap Joy Photography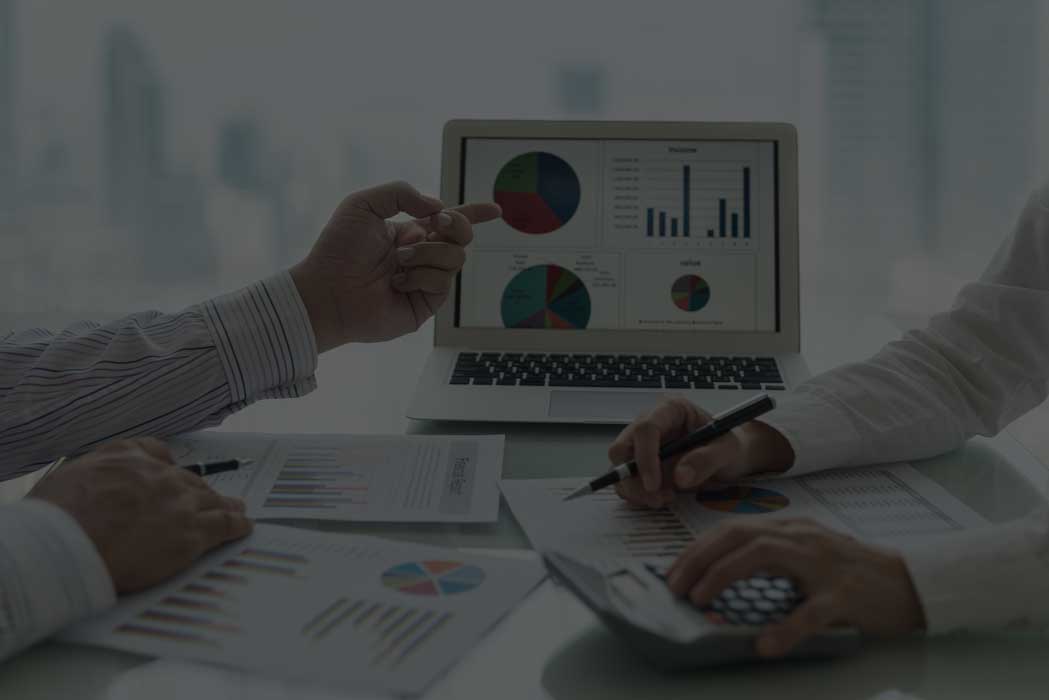 SERVICES
D&S Agency has the experience and dedication to creating for each of our clients a custom benefit plan offering that fits their strategic goals and budget. We bring a wealth of knowledge and passion for the work we do to create a long lasting relationship with employer groups.
– Employee Benefits
– Level and Self Funded Health Plans
– Cost and Disease Management
– ACA Compliance
– Streamlined Enrollment

CHERRY TREE
A Healthcare Collaborative
Powered by D&S Agency, the Cherry Tree Collaborative is an exclusive alliance of ERISA self funded health plans.
Cherry Tree is an employer health insurance initiative that funnels the power of many employers into a single source negotiation that results in the same purchasing advantages experienced by large employers. The broad goal of this initiative is to take back control from the carrier for pricing, design, renewal, and other financial parameters of your health insurance program. In our model, we invite our stop loss carrier to be a partner in achieving the goals of our employer customers by serving employer needs as opposed to following the traditional approach that is in the insurance company's interest.