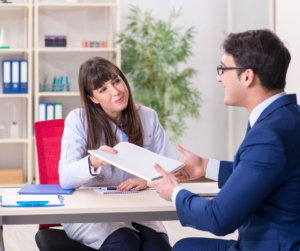 The COVID-19 pandemic shined a spotlight on the importance of employer-provided health benefits. Not only have employees been requesting an expansion of their benefits for months, but report after report has indicated that comprehensive plans that also cover mental health or include paid parental leave, for example, are the key to getting people back to work. But are employers listening?
The 2021 Employee Benefits Trends Study from MetLife started collecting data on what companies planned to do about benefits going forward. It found that 80% of the surveyed employers agreed that benefits play a huge role in employee resilience and well-being.
Most companies have seen the writing on the wall and they're ready to do what's needed to get workers back and ensure they stay happy, healthy, and productive.
What Techniques Are Companies Implementing?
For some companies, communications have grown muddled by the remote environment. Others may have recognized they weren't explaining benefits enough pre-COVID and decided it was time to make a change.
According to the study, 80% of the employers surveyed are increasing their benefits communications. Most Americans select the wrong type of insurance for their individual needs, which results in more bills and a profit loss for their employer.
One study cited by CNBC found that only 4% of Americans could correctly identify the terms deductible, co-pay, coinsurance, and out-of-pocket maximum. Increasing the communications about benefits will help employees better understand what's available and how to pick the right plan for them. It should decrease out-of-pocket costs and eliminate the stress of proving to the insurance company that certain treatments are needed.
It's also important to consider that employees are 177% more likely to be "holistically well" when they receive clear communications on a regular basis.
Having a strong communication strategy is more important than ever as employers are dealing with more remote and hybrid employees. The nature of these work modes requires clear expectations and regular follow-up.
Besides educating employees on the plans available, 75% of companies also said they intended to offer more customization of benefits. Not everyone needs to be covered for the same things. There's no reason to force everyone to get a "one-size-fits-all" plan.
How Employers Feel About Health Benefits Expansion
Health insurance isn't cheap and most companies would rather focus on cutting costs than adding new benefits. But there are creative ways to help employees.
For instance, 74% of employers are offering more added-value services. These may include telemedicine, medical bill-saving assistance, employment assistance programs, and even identity theft protection. Some offer perk benefits like commuter spending accounts, cafeteria food plans, or employee discounts at local businesses.
Overall, employers are strongly considering more voluntary benefits for employees. According to the MetLife study, 66% of employers are expanding the range of "employee paid" or voluntary benefits.
These voluntary benefits augment what coverage is currently available, but they also support the financial well-being of employees, cut company insurance costs, and better retain current employees.
At this moment in time, the big concern among employers is retention. Research indicates that 78% of employees will decide to stay with a company because of its benefits program.
Shifting Attitudes Toward Health Insurance
Benefits have always been a key part of competitive job offers, yet how employers view them is shifting. More employers believe they have a responsibility for the health of their employees. According to the study, they see a direct correlation between employee health and productivity.
The Great Resignation has shown companies that a higher salary isn't always enough to keep employees on the job. They also need benefit options to protect their mental and physical well-being.
---
By Mckenzie Cassidy
Originally posted on HR Exchange Network